We are proud to present to you, our world-wide team of CanMar Associates.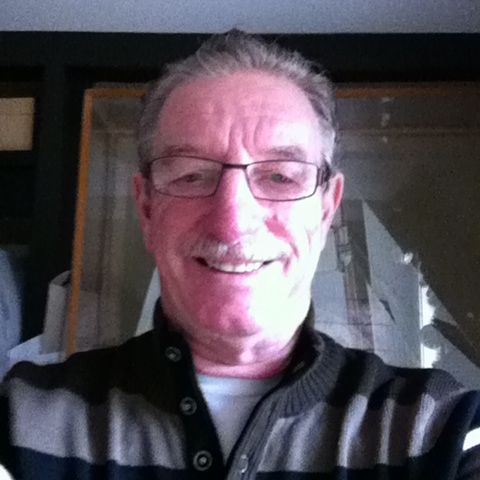 (Master Mariner since 1992) is based on Prince Edward Island. He has worked in the Offshore Industry for more than 30 years with over 23 years as Master on various types of ships involved in Offshore Operations Worldwide including a large multi-purpose Container/Ro-Ro/Cargo and Chemical Carrier (Sulfuric Acid)
In addition Al has a Barbados Master's Certificate, an Unrestricted Dynamic Positioning (DP) Certificate issued in 1998, Basic Offshore Safety Induction and Emergency Training (BOSIET) Certificate which is required for helicopter transits offshore, Marine Pilot License issued by the Atlantic Pilotage Authority and worked as a Marine Pilot out of Georgetown PEI and has been employed as Rig Move Master (RMM)with Rowan Group on several occasions responsible for shifting Oil Rigs to new well locations in the Sable Island Gas Field.
Al has owned and operated his own marine surveying company for over 20 years. Al is a member of the "Canadian Association Of Certified Marine Surveyors" involved in numerous audits/inspections and conducted numerous surveys, on/off hire surveys, cargo surveys, hatch surveys, cargo damage investigative surveys, on behalf of insurers of fishing vessels, ocean going craft and pleasure boat operators.
He is very qualified to conduct surveys in any of the fields that are noted in our representations on this website.

Al's association with CanMar Marine Surveyors Ltd. adds a new dimension to our capacity to respond to our client's needs in the field of marine surveys throughout Atlantic Canada and beyond.
was born in Montreal, Quebec and currently resides in Dollard Des Ormeaux, Quebec. Frank has been a Marine Surveyor for over fourteen years and brings with him a wealth of experience. He has completed the Concordia University course in Marine Transport and obtained the Lloyds Certificate of Proficiency for Marine Surveyors. He is on the Lloyd's list of Approved Marine Surveyors.
Frank is trilingual speaking English, French and Italian. He has had vast experience with Marine Ocean Transport Bills of Lading, is proficient with the Hague Visby Rules, Cogsas, Charter Parties, P& I Procedures, ISPS, and letters of undertaking. Frank also has a good knowledge of insurance policies, reading and applying policy coverage and dealing with insurers and lawyers.

Frank's specialities are in cargo losses including perishable and refrigerated goods. He has good knowledge of and experience with Heavy Machinery, transformers, cranes, construction materials load, stow and damage surveys. In addition he undertakes heavy lift load/ offload and stowage surveys. He has experience in commercial small craft including fishing vessel losses.
Port audits, warehouse suitability inspections as well as security and overall condition of warehouse spaces and sheds are additional specialities of Frank. He also does Loss Prevention Surveys and has often been retained as an expert on recommendations to Underwriters and P& I Clubs. CanMar is very pleased to have Frank associated with our organization which gives us a clear and professional presence in the province of Quebec from Montreal to the Magdalen Islands.
We are saddened to advise that Bob passed away suddenly at his home this past October. Bob had been hospitalized for several weeks and had only been recently released from hospital. Throughout his marine career Bob was a dedicated professional and as an Associate of CanMar was considered to be one of our most experienced and capable team members. He was a devoted Family man as well as a highly respected mariner.
Bob received his training at the Canadian Coast Guard College, Sydney, Nova Scotia, receiving his diploma in Marine Engineering. He since attained a First Class Certificate of Competency for Motor Driven Vessels with a Fourth Class Combined Endorsement issued by the Government of Canada. He has also successfully completed the Non-Destructive Testing Course for Surveyors as presented by the Canadian Society for Non-Destructive Testing Foundation. He had several other related credits to his CV including the Welding Supervisor Course which allowed him to be a member of the Canadian Welding Association.

He acted as a Lloyds Sub-Agent in NL and a class surveyor for several Classification Societies, as well as Hull and Machinery Underwriters and P&I Clubs.

His past history included employment with the Canadian Coast Guard as a Marine Engineer, and watch keeper.
We shall miss Bob as our "Man on the Rock" just as he will be sorely missed by his Family and many friends and colleagues alike.
Society of Accredited Marine Surveyors (SAMS®) Accredited Marine Surveyor AMS®., has over 30 years' experience in the Canadian Coast Guard. He started as a deckhand, progressing through the ranks and finishing his shipboard career as Chief Officer, Large Vessels. On moving to a shore posting, he held the positions of Assistant Officer in Charge, Small Vessels Fleet, Designated Person Ashore, and Search and Rescue Training and Exercise Officer, where he assisted in the development of the first STCW-endorsed FRC course in Canada. He is Transport Canada certified as Master 500 tonne, Chief Mate 3000 tonne, Watchkeeping Mate Unrestricted, Ship Security Officer, and ISO/ISM Lead Auditor.

On retiring from the Coast Guard, John knew he would miss the sea, so he trained as a marine surveyor. John is based in Head of Chezzetcook, Nova Scotia. He has experience in condition and value surveys on various types of commercial and pleasure vessels, insurance damage/claims surveys, load and stow cargo surveys, appraisals for bank financing, and Transport Canada Blue Decal inspections. John also stays involved with the Coast Guard as Relief Captain, Small Vessels Fleet.

John is a graduate of the Chapman School of Seamanship in Florida, with certificates in Yacht and Small Craft Surveying, and Fundamentals of the Damage and Claims Survey. He holds a Thermal/Infrared Thermographer Level I certificate. John is a member of the Society of Accredited Marine Surveyors (SAMS®) Accredited Marine Surveyor (AMS®).
June 10, 2015 - Sadly we have lost a good friend and a very worthy Seaman. Bob had been in the hospital for about a week after a desperate battle with various health issues that stemmed from his acquiring cancer a few years ago. As Bob told me the 'cure' was devastating and his body was telling him he'd had enough. As was his way with all components of his life he made a most courageous decision. He decided to allow his body to do what he knew it would inevitably do and asked that all his treatments be terminated. A few days before his death he told me that he was comfortable and at peace with himself.

Willa, the mother of his son Greg, who Bob so much admired, wrote a few days before his death a short précis of his career. As a remembrance to Bob and his family we at CanMar have made a decision to post Willa's words dedicated to his memory and maintain his listing on our web site. I related this to Bob which pleased him greatly.

Willa wrote:
"Bob is best known for his amazing sailing skills. He's traversed the Atlantic on several occasions, the first time in 1971/72 with his wife and 5 year old son, in a 29' sloop, purchased in Sweden and sailed into the canal system of Germany at Kiel, then through the water ways of the Netherlands, Belgium and France, finally entering the Mediterranean and eventually to the United States.

He's delivered many boats between the Maritimes and Caribbean, Ontario and Quebec and was also much in demand for his racing skills, participating in the Bermuda-Halifax race many times, the Fast Net in England, as well as the Quarter Ton Race in Sweden.

The Colpitts family, in particular his son Greg, his wife Odette and Bob's grandchildren, Ryan and Alison, the Mavis Family and the Gorham Family all send their love."
Bob, my son Rob and I made a delivery from Saint John to Bermuda in 2008. It was during this voyage that I really became aware of Bob's wonderful sea skills along with the personal side of him. He was an amazing individual who will be greatly missed by his family, his multitude of friends and seafaring colleagues alike.

God speed Bob on your final voyage. Our hearts and prayers are with you and your family. Your friend Bob Corbett.
Javier Bru Roncallo, Eng.
Javier Bru Roncallo, Eng. Javier works out of Panama. as the CEO and Principal Surveyor for a large International Marine Surveying Ogranization. His post graduate degrees include an Advanced Master in Naval Architecture, Master of Business Administration, Master of Marine Management, as well as several other postgraduate degrees from various universities including the USA and Canada. He also holds a First Engineer Officers ticket in unlimited horsepower and a First Deck Officers ticket, unlimited Tonnage. He has certificates as a Maritime Lead Auditor (MLC, ISPS and ISO 9001); is a Flagstate Inspector for Liberia, the Marshall Islands, Luxemburg, Antigua & Barbuda, Vanuatu, Saint Vincent, Barbados, Panama and Belize. He is an Offshore Vessel Certified Inspector (OVID) and a Certified Operator for Ultrasonic Tightness Testing. Javier is fluent in English, French and Spanish.
Javier's experience includes but is not limited to, Risk Management Consultant, Casualty Investigator, ISM & ISPS Code, and Drydock Audits as well as Audits on all types of vessels, Hull and Machinery Casualties & Surveys, P&I Entries/Claims, Warranty and Loss Prevention Surveys, Loss Adjusting, Classification Surveys, MlC Inspections, Cargo Operations and Yard Operations. He has served as First Officer aboard Tug Boat and Bunker Barges along with service with several major shipping lines such as Matson Co., American President Lines, Crowley Maritime Corp., and Sea-Land Service Inc. He has successfully completed over two dozen Courses and Seminars including many associated with such classification societies as Lloyds Register and Det Norske Veritas.
Javier's memberships include Society of Accredited Marine Surveyors AMS®, Society of Naval Architects and Marine Engineers, International Institute of Marine Surveyors, and The International Register of Certified Auditors.
For any of your marine consultants or survey requirements in Central or South America, CanMar through it's Associate, Javier Bru Roncallo, Eng., is well positioned and qualified to satisfy them.
Captain Lefdali is the senior Principal Marine Surveyor located in Casablanca, Morocco. Besides being a sworn surveyor Captain Lefdali is a seagoing captain and holder of an MBA from the University of Sherbrook. He has to his credit, many years of experience on board different types of vessels including Chemical Tankers, Container Ships, Ro/Ro Vessels, General Cargo carriers, and passenger vessels.

Captain Mohamed has also worked as fleet captain and operation manager for a large shipping line for many years. He is very versed in all types of surveys and frequently attends seminars organized by international bodies.
was born in Liberia and currently holds the position for a large cargo forwarding company. He holds a Bachelor's degree in Business Management and has a Diploma in Cargo Surveying from the Smyte Maritime Training Academy, Liberia. His work experience includes Managing Director for BALTIC CONTROL LIBERIA Ltd.; Port operations Manager for BEDROCK MARINE SERVICES; and Deputy Operations Manager for ATLANTIC SHIPPING AGENCY. As our principal marine surveyor in Monrovia Liberia he is also available to service Sierra Leone and the Ivory Coast. Austin speaks fluent English and has a proficiency in French.
Bassem Mohamed Zahran B. Sc
Bassem is our Associate Marine Surveyor working in Egypt. After graduating from the Zagazig University, Egypt, he took up employment with a large international marine operation in its Cairo office. His initial duties included the inspection of various commodities such as cotton, textiles, sugar, oil, wheat, urea, rock phosphates, scrap… etc. all as per standards established by International organizations. His qualifications include experience with ISO 9001 / 2000; ISO / IEC 17020 /1998. Inspectorate Al Nil offers an extensive range of third party inspection services covering engineering fields such as inspection of chlorine cylinders, motors, engines, transformers, pumps, cylinders, injection systems, blowers, cast iron balls, cast liners and steel….etc. In addition Bassem is qualified to perform Pre-shipment inspections (PSI), Loading / discharge supervision, Supervision of weighing, Draft survey (Bulk Commodity) according to UNECE/ENERGY/19, On-hire/Off-hire survey, Condition survey, Hold inspections / container inspection, and Container Loading Inspection (CLIN).
Our Associate has the full ability to serve your company in the field of locally inspection on shipments at the company site or at all Egyptian ports (Alex, Damietta, Port Said, Adabiya, Sukhna, Safaga, Hamrawein, Abu Ghusun...etc), also for abroad inspection on imports to the entire world. Bassem is tri-lingual speaking Arabic, English and French.
Krasimir Kaludov Dimitrov
Located in Varna, Bulgaria, is our Associate in that country as well as Romania and Turkey. In addition he is positioned to reach out to all European countries. Krasimir attended the four year course at the Naval Academy in Varna and graduated with a Master of Engineering Marine Machinery, entitling him as a Marine Chief Engineer. Having many years in the shipping industry with three Ship Management Companies he is skilled with Condition Surveys; Pre-Purchase surveys; Cargo Surveys; On/Off Hire and Bunker surveys; P & I surveys; Container and Hatch surveys. He has garnered significant experience in preparation of vessels for repair as Sea Technical Center represents the interests of Bulgarian Ship Repair Yard, SRY "ODESSOS" , the largest ship repair yard in Bulgaria. In addition he has connections with yards in Romania, Turkey, Oman, Latvia, Lithuania and Estonia.
Through their network Krasimir can arrange for Serving of Life Saving appliances and fire fighting equipment; Utrasonic thickness measurerment; GMDSS surveys and repairs to associated equipment; and Inmarsat Point of Service Activation; ISM & ISPS Consultancy and Internal Audits; performing of Ship Security Assessments and Preparation of Ship Security Plans. He is a flag state surveyor for Sierra Leone and Dominica Maritime Administrations.
Krasimir is fluent in Bulgarian, Russian and English. In Eastern Europe as well as the rest of the continent Krasimir and his team are capable and ready to serve whatever Maritime need you may be confronted with.
is our Associate in Tunis, Tunisia. He is also available to conduct marine surveys in Algeria and other North African countries. His experience includes an Internship with the International Corporation focusing on the inspection of oil products and chemicals. He also has had several years of experience working as the Principal Marine Cargo Surveyor with SGS Tunisia. His company specializes in Draft Surveys, Damage to Cargo Surveys, Pre-Shipment Surveys, Quantity Inspection Surveys, and Condition Surveys.
He has professional certifications for the calibration of tanks, Draft Surveying and Sampling.Rami speaks Arabic along with English and French.
Captain Alex Chen. Alex was born in Shanghai China. He attended the Shanghai Maritime College with a focus on the Navigation Department. He worked his way up from being 3rd Mate to Masters position on Ocean going vessels. Alex came ashore in 2000 and began working as a professional marine surveyor for a company in Shanghai. He currently is the General Manager and Principal Marine Surveyor for a major marinr surveying company in Shanghai.

Captain Chen has a Master degree in Ocean Going Bulk and General Cargo vessels. He also processes a Loss Adjusters Certificate. Alex's knowledge of the Marine Surveying industry well parallels the types of surveys CanMar Marine Surveyors Ltd. is involved with on a daily basis which is detailed on the SERVICES page of this website. Should there be an interest in a client's requirements for a Marine Surveyor in Asia Captain Chen is well qualified to respond to those needs.
Ibrahima DEME as our representative agent currently works as a fluently bilingual French / English marine survey in Senegal, Africa. He was educated at the Universite Cheickh Anta Diop de Dakar, SENEGAL. His fields of expertise include but are not limited to Cargo inspection (Expertise marchandises transportées,) Pre loading survey, Stripping container survey (dépotage / empotage conteneurs), Constat d'avarie) , Transhipment of containers (transvasement conteneurs) Loading/Unloading survey, (Contrôle chargement/déchargement marchandise). Supervision Tally discharging / loading supervision Discharge and loading Roro cargoes, projects cargoes Bunker survey. Draft survey Hull and machinery Loading/Unloading survey (Contrôle chargement/déchargement) Delivery survey (livraison marchandise) Warehouse inspection.

Delivery survey (livraison marchandise), Warehouse inspection, Weighing supervision, Tally discharging / loading supervision. Discharge and loading Roro cargoes, projects cargoes, Bunker survey. Draft survey Hull and machinery / Loading / Unloading survey, (Contrôle chargement / déchargement) Delivery survey (livraison marchandise).
Bert Hynes is a Master mariner with an Unlimited Certificate. After graduating high school he attended the Marine Institute in St.Johns NL where he acquired his Watchkeeping Mate and went on at the Institute eventually acquiring his Master Mariner status. .
He began his seagoing career as a Seaman Bosun on board General Cargo vessels, Container ships, and Bulk carriers. Eventually working his way up through the ranks as Third Office, Second Officer, Chief Officer, Master. In addition to the aforementioned vessels Bert has extensive experience with Survey-Research vessels, Barges, Semi-Submersible Oil Rigs, Multi-Streamer Survey vessels, Seismic Guard vessels.

His work experience includes, but is not limited to, warranty surveys, ferry operations, SOLAS certification, reflagging, Safety Management System Audits, Transport Canada Certifications, Port State Control Inspections, Transport Canada Marine Safety Inspections, Canadian Coasting Trade Inspections, Marine Casualty Inspections, Marine Occupational, Safety and Health Inspections, Transportation of Dangerous Goods Inspections, the Supervision of loading cargo vessels.

Bert's certifications include but are not limited to Dynamic Positioning, Simulated Electronic Navigation, GMDSS, P&I Insurance Training, International Ship and Port Security, Vessel Inspection Transport Canada, Marine Examiner Training.

Bert currently works out of Newfoundland and Labrador. His inclusion as an Associate of CanMar Marine Surveyors Ltd. vastly broadens our capacity to serve the complicated marine industry with competency, knowledge, and skill.
attended DaLian Maritime University and graduated with a Major In Navigation Technology For seven years he sailed as the Master of several vessels with shipping lines such as MAERSK, BSM, OOCI and ANGLO EASTERN. He has held a position as Senior Surveyor employed by a large Surveying organization in China. He currently is the General manager and principal marine surveyor for a large major marine service company. He has experience in all aspects of the industry as described in our web site.
attended and graduated from Tian Jin Marine College with a major in Navigation Technology. He served as a second officer for four years aboard General Cargo vessels and his degree includes qualification in both General Cargo and Bulk carriers. He has served as Principal Marine Surveyor for a large marine surveying company in China.He currently is the Deputy General manager and principal Marine surveyor for a large marine service company. He has experience in all aspects of the industry as described in our website.
Captain Eric and Richer Liu operate out of Tian Jin which is in the northeast of China. They service the ports of Tianjin, Huanghau, Qinhuangdao, Cao Feidian, Jingtang, Dailian, Jinzhou, Yingkow, Qindao, Rizhao, Lanshan, Weihai,Lianyungang, Xiamen, Ningbo, Guangzhou, Shenzhen, Zhanjiang and several others. Their head office is located in Tianjin,and there are three branches office which located in Dalian, Nantong and Guangzhou.
Both Captain Liu and Richer have specialized expertise in:
pre-loading /discharging surveys for steel products and equipment as a P&I Surveyor.
Discharging surveys for coal and agricultural products
On/off-hire bunker surveys and bunker quantity surveys
Sludge disposal surveys
Draft survey and sealing/unsealing surveys
Inspection of container damages.
In addition they have experience in Petroleum and chemicals include crude oil, fuel oil, petrol, lube oil, aviation kerosene, diesel oil, and chemicals, etc. Vessel tank and shore tank gauging, loading and discharging supervision, cleanliness inspection of vessel and shore tank, sampling, stock-taking, laboratory test.
Agricultural products services:
Agricultural products include fertilizer, cotton, grains, feeds, edible oil, nuts, food and food additives, wood, and wood chips,etc
Draft survey, loading and discharging supervision, weighing and tally, hatch inspection, appearance inspection, phone recording.
Mineral Products services:
Mineral products include coal, steel, nonferrous metal, industrial minerals, steel raw material, scrap materials, and alloys, etc.
For complete marine surveying services in Northern China, CanMar is pleased to introduce Captain Liu and Richer Liu as Associates.
is our Associate in Buenos Aires, Argentina. Prefectura Naval Argentina-PNA (Argentine Coastguard) Pablo completed his curricular studies for the officer corps in the Specialty: Propulsion systems. Chief Officer .
LANGUAGES - English: advanced. Italian: Regular. French: Elementary.

PROFESSIONAL and working EXPERIENCE: Pablo has spent more than 15 years on decision making positions; mainly on shipping, shipyards, newbuilding industry, audit, logistics and commercial issues. Lately working as Senior Surveyor. Proven and competitive consultant and auditor with extensive shipbroker and team leader skills. Working hand by hand with multicultural clients, mainly in South America´s Region but not only. Wide experience in new building supervision and survey management.
Marine Services Consultant and Shipbroking Advisor (2015 onwards). Services; Marine Consulting; Surveys, Audits, Brokerage; Sale & Purchase Shipping; Casualties; Maritime legal services; Management and naval operations. Specialties: Newbuilding Industry, Shipyards, Surveys, Class and Statutory affairs, Product Certifications, Inspection and Testing, Inland waterways dry and liquid cargo brokerage, Maritime Transport, Logistics, Commercial, Management. Scope: Production engineering processing of new ship design with responsibility for classification and testing, design optimization, building methods for steel and outfitting, product distribution, analyzing capacities and developing production facilities.
Pablo possess qualification for a Marine Surveyor (A Mechanical/Naval Engineering background and a Marine Engineer Officer experience). A design engineer with a practical (hands-on) experience in ship operation. To supplement the technical skills. He has worked for New Building and Repair Shipyards, Design Consultancies (as Mechanical Engineer), and Shipping Companies as well as reputed shipping and logistics companies, inland waterways design consultancies and has dealt with Audit issues.
For your marine related requirements in South America please contact us. We would be pleased to assist with any of your needs in the region employing the skills of our Associate Pablo Vadala.
Our Associate in Togo, West Africa is Romeo Tossou.
Romeo's qualification are as follows:
EDUCATION:
1985: Master in Investigation in Belgium (EIDE University in Liège)
1988: Doctorate in Marine and Plane Law in Canada (Rimouski University)
TRAINING:
1993-1998: Assistant Manager at SOTOCAM (Marine Survey company in Togo)
1998 at today: Owner manager and principle surveyor of his own company.

INTERVENTION INSURANCE SERVICES:
Fire risk assessment
Loss prevention
Damage survey (marine, offshore and trucks)
Pollution investigation
Technical audit
Marine incident and accident Investigation
P&I SERVICES:
Handling of stowaways
Crew injury
Death repatriations
Cargo damage inspection
Ship arrest
Assisting with claims handling
Bunkering disputes
Conditions survey
SHIP SURVEYS:
Cargo inspection
Pre shipment inspection
Draught surveys
On and off hire bunker surveys
Hull and machinery condition survey
Pre purchase inspection
Dry dock inspection of vessels
For all of your African based marine services needs in the region of Togo we encourage you to discuss same with us for a detailed response from our Associate Romeo Touseau.
Our Associate in Brazil is Vagner Ribeiro who is working out of Curitiba Parana Brazil. He has twenty years of service in the Marine Surveying business and has earned an IFIA certificate. His knowledge includes but is not restricted to Draft Surveys, Condition Surveys, On / Off Hire surveys, Sampling of fuels for contamination, Global loading and discharge, Transhipments (STS), Loss Control, Hold Conditions and Ships Tanks, Hatch Surveys including Water Tests, Liquid Propane Calculations, Container Inspections, Sampling as per GAFTA requirements, and Measurement surveys as required for Oil and Chemical products. Should your marine surveying needs include ports in Brazil please contact us for a quote.

In India we are pleased to introduce Digvijay Zala. Digvijay has earned a P. G. Dip-Ing in Naval Architecture & Offshore Engineering from Aries Institute of Marine Technology (Accredited by RINA, UK), British Bachelor (Honours) degree standard issued by UK NARIC, Bachelor of Technology in Mechanical Engineering from Karnataka State Open University and a Diploma in Mechanical Engineering from AIMES, Anna University.
He has also received diplomas in Bulk Carrier Safety & Inspection, MARPOL Compliance, ISM Code Internal Auditor, Classification Society and Statutory Issue Course, ISPS Code Internal Auditor and Planned Maintenance System.
Digvijay's work experience includes but is not restricted to Oil Loss Control Expeditor & Cargo Superintendent, involved in Oil Terminal Inspection and Loss Control Surveys. Attending Charterers' and cargo interests' to assurance interest onboard, during tank preparation, loading, discharging operation and STS operation. Pre-Purchase conditions inspection, Entry and follow up condition surveys for P&I club and H&M underwriter, ISM & ISPS internal audits, Annual Safety Inspections for Flag Administrations and Class & Statutory surveys.
In addition he has experience with Investigation into casualties, damage, shortage and contamination claims for P&I clubs and Underwriters, Warranty surveys & loading / discharging supervision of Heavy Lifts / OD cargo for Cargo Underwriters.
On/off hire surveys. Routine/traditional Marine and cargo surveys as well as Draught Surveys.
He has performed the duties of a marine surveyor include Custody Transfers of Liquid Chemicals, and all petroleum products, Crude Oils, LPGs, LNGs, and dry bulk draft surveys. Offshore lightering Operations for Marine Losses.
CanMar's Associate, Digvijay, is well positioned to take care of all your marine surveying requirements for the ports of Kandla, Mundra, Navlakhi, Bedi, Sikka, Vadinar, Pipavav, Hajira, Okha, Bhavnagar & Muldwarka.
is a dynamic professional with extensive sea-going experience including Master Mariner followed by 8 years of progressive activities as Marine Surveyor and Ship Inspector. Waclaw is working as recognized Class /Flag Inspector for several Class Societies and Flag Authorities. He has vast experience of marine industry not limited to Marine Claims, Draft surveys, On / Off Hire surveys, Bunker Surveys, Loading / Discharge supervision, Port Captain activities but also ship's pre-purchase inspections and re-flagging, inspections for ship's classification.
He further specializes in surveys of various dry cargoes including steel products, containers, bulk and perishable cargoes. He does break bulk and general cargo. Waclaw experience runs from Steel Out-Turn surveys, Lashing and securing surveys, Marine insurance claims, salvage of damaged product to Warranty Surveys, loading and offloading of project cargoes.
For any of your marine related needs at Ports or inland locations of the Great Lakes, the St. Lawrence Seaway, West Coast of Canada and US can all be expertly handled by CanMar's Associate Captain Waclaw Kuza. Call or email us to inquire.
is our Associate in Dubai – UAE. Masoud has a doctorate in Marine Engineering. He heads up a team of marine surveyors in Germany, Saudi Arabia, Kuwait, the United Arab Emirates, Qatar, Bahrain, Iran and Oman. As the group's senior surveyor, Masoud oversees the full scope of the marine surveying field including but not limited to, Loss Adjusting, Damage Surveys, P&I Surveys, Risk Management, Appraisals, Condition and Valuation Surveys, On / Off Hire Surveys, Total Loss Investigations, Cargo Damage Surveys, Container Damage Surveys, Project Management, Barge Surveys and Trip in Tow Surveys, Outturn Surveys, Draft Surveys, Heavy Lift / Heavy Load Logistics, Hull and Machinery Surveys.
In addition, Masoud has passed a certificate as an Inspector for mandatory IMO for Ship Classification, Inspectors and as follows:
V- Certificate of Operational Aspects of Ballast Water Management Convention (BWMC); Operational Aspects of Shipboard Ballast Water Managements, Survey and Certification Aspects of Ballast Water Management, Compliance Monitoring and Enforcement, by GloBallast Partnerships Learning Portal.
W- Several Physical Courses / training / survival / at Sea during Sea time and Military Period after first graduation on board ships.
has become our Associate in the Ukraine. His education includes graduation as a Naval Architect Engineer as well as a Mechanical Engineer from Odessa National Marine University. In addition he holds a certification in Cargo Survey Proficiency, stage 1 & 2. He is also proficient in Ultrasonic Hatch Cover Testing.

Eugene is competent to conduct: - Quality and Quantity Control of different kinds of cargo (such as grain products, heavy lift cargo, finished and semi-finished steel products, iron ore and etc.) : draft survey, cargo sampling, bunker survey (calculation of oil quantity on board); - Pre-Shipment Condition Surveys: pre-shipment cargo survey, cargo compartments inspection, tally and marking; hatch covers inspection - Supervision Surveys; - Condition Surveys: On/Off-Hire surveys, P&I condition survey, Vetting surveys; - Insurance Loss/Damage Surveys; - Accident Investigation Surveys. He speaks Ukrainian, Russian, English

Duties:
- Quality and Quantity Control of different kinds of cargo (such as grain products, heavy lift cargo, finished and semi-finished steel products, iron ore and etc.) : draft survey, cargo sampling, bunker survey (calculation of oil quaintity on board the vessel); - Pre-Shipment Condition Surveys: pre-shipment cargo survey, cargo compartments inspection, tally and marking; hatch covers inspection (ultrasonic test); - Supervision Surveys; - Condition Surveys: On/Off-Hire surveys, P&I condition survey, Vetting surveys; - Insurance Loss/Damage Surveys; - Accident Investigation Surveys.
In the Cameroon Gabon, Congo Brazzaville and Equatorial Guinea, Ghana our Associate is Armelle Ngunkeuh Ngwa. Armelle is a member of the NASHA (National Shipping Adjusters). She received her Diploma in Marine Surveying from the Maritime Training Academy in London.

Her post secondary education includes a B.Sc. Marine Engineering from the Regional Maritime University Accra Ghana.

Her areas of expertise include, but are not limited to:
- Ballast Water Management, Cargo Ship Safety Equipment, Cargo Ship Safety Construction, Cargo Ship Safety Certificate for Vessels < 500 GT,Cargo Ship Safety Radiotelephony Certificate, International Load line, Certificate of Inspection of Crew Accommodation, International Anti Fouling System, Garbage Pollution Prevention Statement of Compliance, Certificate of Compliance IMSBC, Certificate of Compliance IMDG Code, International Oil Pollution Prevention Certificate, International Air Pollution Prevention Certificate, Energy Efficiency Design Index Certificate Cargo Surveying, ISM & ISPS Code, Hull Survey and Machinery Survey, Warranty Survey, Flag and Port State Control Inspection, Essential Law, Safety and Operational Survey, and Incident and Accident Investigation.
(Master Mariner since 2007) is based in Oakville Ontario. He has worked in the Offshore Industry for more than 18 years. He has experience as a Chief Officer and Ship's Master.

He also has an impressive list of credentials such as:
A Bachelor's degree in maritime transport, Unlimited master mariner STCW, Diploma in marine survey IIMS, CMID Accredited vessel inspector IMCA, Member with the Society Of Accredited Marine Surveyors, SAMS, SA, Member with The American Boat And Yacht Council, ABYC, Member with the Nautical Institute AFNI, Quality management system Auditor/Lead auditor ISO 9001:2008, International safety management certificate ISM, Dynamic positioning unlimited license, Nautical Institute, Safe Rigging and Lifting operations certificate, Further offshore emergency training, OPITO certificate.

Hatem also has vast experience in Motor and sail boats surveys, Offshore vessels Common Marine Inspection database by IMCA, Small workboats surveys, Barge surveys, Tug and Tow surveys (including bollard pull calculations and towing arrangements), Marine warranty surveys (work and offshore vessels), Solving marine claims in terms of voyage bunker over consumption, and voyage time lost in charterer parties, Cargo damage surveys (excluding fruits and vegetables).

He is very qualified to conduct surveys in any of the fields that are noted in our representations on this website.
Hatem's association with CanMar Marine Surveyors Ltd. adds a new avenue to our capacity to respond to our client's needs in the field of marine surveys world wide.
Born in Côte d'Ivoire (Ivory Coast), Sébastien KONAN is a pure product of the Regional Academy of Maritime Sciences and Technologies (a regional maritime university owned and supported by 15 African Countries) based in Côte d'Ivoire.

• He also holds a project engineer and international trade degree with honors from IPAG Paris (Business School Paris France) He has served as Senior Supervisor, Supercargo, Senior Surveyor and Head of International Operations within one of the most prestigious Marine Survey companies in Côte d'Ivoire during 10 years.

• Hired away by NOVEL COMMODITIES SA Geneva (a leading Geneva based soft commodities trader) for 7 consecutive years, he also served as supercargo with sea-going experience (conducting draft survey as well as Bunker survey on redelivery) and operations manager for West and Central Africa.

• Sebastien KONAN now runs an International loss adjustment and Survey Company active in Sub Saharan Africa as Managing Director. He is bilingual speaking French and English.

• His knowledge includes, but not restricted to
- Risks assessment and prevention
- Management of claims & mitigation of losses
- Analysis of liabilities
- Investigation / Miscellaneous surveys
- Goods carried in containers, in bulk, on vehicles, etc
- Supercargo at disposal
- Pre-inspections of cargoes and ships' holds before loading
- Inspection and monitoring at loading and/or discharge
- Supervision of transfers to warehouses
- Stock monitoring
- Stock inventory
- Mitigation of losses and damage
- Organization of salvage sales
- Bunkers survey, Draught surveys and weight controls
- Flag state inspection
- Underwater inspection
- Annual surveys
- Operation tests
- ISM & ISPS audits
Eric-Arnaud is a former navigation officer who has served as Senior Surveyor, SuperCargo and Head of Cargo Operations within one of the most prestigious Marine Survey companies in Côte d'Ivoire for 07 years.
• Serving now as a Head of Operations Department for West, Central and East Africa, responsible for:
- Commercial and Technical management, as Surveyor and Superintendent of vessels and cargo in African ports.
• Graduated from the Regional Academy of Maritime Sciences and Technologies (a regional maritime university owned and supported by 15 African Countries)
• Serving now as a Head of Operations Department for West, Central and East Africa, responsible for:
- Commercial and Technical management, as Surveyor and Superintendent of vessels and cargo in African ports.
- Hull & Machinery inspection, Loss Adjustments, Risk Assessments, Draft and Bunker surveys, Conditions surveys and all marine operations.
• Monitoring and sampling of cargo loading and unloading operations and acting as a go-between for charterers, receivers and stevedores.
• The verification and improvement, within the subsidiaries, of the management of stocks of manganese, bauxite, rice, sugar and cement in warehouses
• Assistance in redaction of recommendations for the ventilation of rice shipments to the masters of ships chartered by our clients.
• Management of disputes and claims related to cargoes in African ports.
Eric-Arnaud is also competent in:
• Monitoring of loading / unloading and delivery of bagged cargoes, (fertilizer, flour, rice, sugar, cement, cocoa ...) and stripping & stuffing of containers
• Monitoring of loading / unloading and delivery of bulk cargoes, (manganese, bauxite, wheat, cement, soybean, flour ...) .
• Monitoring of unloading / loading and delivery of various packages (pipes, big bags, pallets, casing, drums, ...)
• Draft survey & Bunker survey (On/Off Hire, 221B, ROB, stem).
• Inspection of damaged hull , cranes, handling equipment, containers, warehouses , keel and ballast tanks, berth & ports facilities & Monitoring of repair works
• Condition Survey (P&I Entry, partial, UTM, pre-purchase, pre-chartering, …)
• Audits ISM & ISPS, certification & Inspection for flag state or any maritime authority
• Risk & Loss Assessment and adjustment, Cargo Inspection and Super cargo
Serving Russia we introduce Sergey Chernov. During years 2008-2013 Sergey participated in transshipment arranged at OPL Kavkaz STS area, Black Sea. Several consequent storage tankers were arranged there for transshipment of cargo (HFO, VGO, MDO. He carried out continuous monitoring of all cargo movement, quality and quantity control (including several quality analysis) on board those storage tankers, also supervised STS operations as loss control representative, on board blending operations and tank preparation procedures.
From 2013 till end of 2017 his team carried out full monitoring of TNG terminal, Taman, Russia. It is newly built terminal on the Black Sea coast of Russia, for light and heavy products and LPG. Some of facilities are still under construction. Sergey acted there as a representative and technical consultant for their client and carried out monitoring of all cargo movements such as railcars discharge, shore tanks' loading and unloading, ship's loading, also supervising preparation of shore tanks and lines, supervising construction of new shore tanks, pipelines and racks for RTC discharge. Also, he was there as a loss control representative for clients carrying light and heavy products.
From the beginning of this 2018 Sergey is involved in cargo monitoring at Sheskharis Terminal, Novorossiysk, Russia. He supervises discharging of railcars, filling of shore tanks, loading of vessels, internal transfers of client's cargo.
Over the years Sergey has also monitored discharging operations as a Cargo Superintendent and a loss control inspector at refineries and marine terminals on an international basis.
Faruque Hasan is our newest associate based in New Zealand. He has a bachelor degree in Naval Architecture & Marine Engineering and a master's Degree in Mechanical Engineering from the University of Auckland, New Zealand. He worked as Naval Architect and Marine Surveyor in a marine consultancy farm in Auckland where he accomplished a number of design modification works and marine surveying jobs. He also worked as Engineer Officer onboard various Bangladesh Navy ships, Naval Dockyard, and in a Shipyard.
Presently, Faruque supervises the full scope of the marine surveying including but not limited to; Pre-Purchase Survey, On/Off Hire Surveys, Condition Survey, Damage Survey, P&I Surveys, Risk Management, Pre-Shipment Inspection, Loading and Discharge Cargo Survey, Out Turn Survey, Cargo Damage Surveys, Container Damage Surveys, Project Management, Draft Surveys, Project Cargo, Hull and Machinery Surveys. He also carries out audits for ISM, ISPS, MLC2006 and Annual Safety Inspections for Flag States. Faruque is also a recognized marine surveyor for Maritime New Zealand (MNZ), maritime regulatory body for New Zealand.
Shamik Chaudhury is our associate based in Singapore. He is currently working as a freelance Flag State Inspector in Singapore. (Prepurchase, Insurance, Flag/Class, Condition surveys etc.) Shamik has nearly 30 years of marine technical experience in the marine industry (in many varied roles) which include 21 years as a Marine Surveyor (Class/Flag/Insurance Surveys) with LR /DNV /ABS /MCA (U.K) He is also a Chartered Engineer(U.K) and Member of Institute of Marine Engineers, Science and Technology(U.K). Shamik's past experience includes:
-DNV - 7 years - Ships in Operation - Singapore, South Korea, Finland,
-ABS - 1 year - Vessel Construction – Singapore
-LR - 2 years- Vessel New Construction - China
-MCA UK - nearly 3 years - Marine Surveyor MS1 Grade
-PSCO - Paris MOU, MCA UK
Shamik Chaudhury is based in Singapore port and available to fly in the region as may be required. He also regularly fly's to India to undertake marine inland waterways projects.
Stefano Raimondi is our Associate in Italy who has a Bachelor's in Mechanical Engineering. His career started as an Engine Officer on board merchant ships. Also provide surveying during construction of new buildings and a full range of inspections and audits on vessels. Stefano's wide range of qualifications include but are not limited to; COA advanced media awareness, COA Amos & maintenance, COC ISM auditor, COC ISPS, auditor, COC marine management system auditor, Marine surveys, MLC training certified, RINA SERVICE SPA qualification status, SOA internal auditor, SOA risk assessment incident management of change, IMO STCW 98 certified. Stefano also has extensive experience in surveying fishing vessels/workboats to oil/chemical tankers ro-ro vessels and offshore fleet. For your marine related requirements in Italy please contact us. We would be pleased to assist with any of your needs in the region employing the skills of our Associate Stefano Raimondi.
Our Associate based in the Halifax Peninsula is Grant Lamontagne. Grant has spent over twelve years surveying and documenting the condition, securing and handling of various types of cargo ranging from aerospace components to mining equipment, food products to fissionable materials and all products between.
Before joining CanMar as an associate surveyor, Grant worked for the oldest survey company in Halifax and was trained by two different generations of that longstanding, family owned company and was partially responsible for training the next generation.
During that time, Grant has surveyed in excess of 750,000 vehicles, both privately owned and manufacturer import/export units, including numerous luxury brands such as Land Rover, BMW, Jaguar, Mercedes, Aston Martin, Rolls Royce and Ferrari, representing the interests of both the manufacturers and the shipping lines in a balanced and efficient manner.
Further, Grant has surveyed both vessels and cargo following heavy weather events and has been involved with coordinating recovery operations following a variety of vessel incidents, including the assessment and clean up of spilled bunker fuel, re-securing and safe handling of nuclear materials and overboard container recovery.
Grant also has significant experience working with the Canadian Food Inspection Agency, Canadian Border Services Agency, Transport Canada, the Halifax Port Authority and numerous other government and enforcement agencies in the regular performance of his duties.
Prior to starting his cargo survey experience, Grant worked as a high-risk security specialist and investigator assessing liability concerns and determining responsibility for insurance claims. He has an innate understanding of security, investigations and discretionary concerns, making him an ideal candidate for sensitive situations, and he has also been part of large-scale projects that resulted in major changes to a variety of industries.
Selim Inal is our first associate serving The Netherlands. After completion of Navigation, Marine Survey educations and MBA on 'Maritime Management', Selim sailed for a number of months as an officer. Later on, he worked for fifteen years with several companies as a charterer and Marine Surveyor. Currently, Selim is residing in Vlaardingen which is at Rotterdam Port and routinely performs the following surveys:
1- Cargo Damage Survey,
2- On-Off Hire / Ship Condition Survey,
3- Draft Survey,
4- Liquid Cargo Operations (STS)
5- Dry Bulk Cargo Operations (Supercargo, Port Captain)
6- ISM and Flag state audits,
7- Pre-Shipment Inspection,
8- Pre-Purchase Inspection,
Selim has the ability to work in Dutch, Belgian and German Ports and can speak Dutch, English and Turkish fluently.
KALIKENE MWAMBELO is our Marine and Cargo Surveyor (Chief Marine Engineer since 2013) who is based in Lilongwe, Malawi. He has worked as Chief and Second Engineer on various merchant vessels on Lake Malawi. Kalikene has an Advanced Diploma in Marine Engineering which he obtained in 2010 from Marine Training College in Malawi. Kalikene obtained his Class I Certificate of Competency in Marine Engineering, in 2013 from Malawi Ministry of Transport and Public Works.
He has vast experience in vessel surveying as he has worked as Flag State Surveyor for Malawi Government for five years.
Kalikene is a competent Cargo Surveyor with experience in the following capacities;
· Surveying agent for UNILEX MARITIME. He was involved in the inspection of damaged steel coils for SAFINTRA MALAWI.
· Surveying agent for CWH EUROPE. He was involved in the discharge of oil field equipment at Mtwara port, Tanzania. Also during his time with CWH EUROPE, Kalikene was involved in the inspection of construction steel when the container was vandalised en route to Malawi from port of Beira, Mozambique.
Hakim Rchaili Is based in Tanger, Morocco. Hakim is a Master Mariner unlimited with 25 years of Sailing Experience on board different types of vessels and additional Shore experience of 7 years in Marine Surveying, Vessel Operations, Trading, Chartering, Technical, Crewing, Safety and quality and also in Vessel Agency. Hakim has successfully handled all types of vessels operationally, technically and commercially. Carrying out many variations of vessel inspections and cargo inspections for commercial reasons as well as claims. Hakim also has experience completing port captaincy jobs for various principals, loading and discharging cargoes. With further knowledge in the areas of inspection for pre-purchase of tugs, crew boats and also vessels inspections of crew boat, tugs and commercial vessels.
Areas of Expertise: Vessel Inspections, Port Captaincy, Cargo Management, Marine Survey, Vessel and Cargo Claims Survey, Insurance Surveys, Pre-Purchase Inspections, Investigations Surveys, Quantity and Quality Surveys, Loading / Discharging Supervision, Condition Surveys, Vessel Operations, Safety & Environment Management, Quality Assurance, Audit and Inspections, Training & Development, Feasibility/ Suitability Surveys. Condition / On-Hire Off-Hire surveys, Quality / Quantity certification of export/import crude oil and petroleum products like MS, HSD, fuel oils, LPG, and liquid ammonia, Issuance of certificates pertaining to Operations, Super cargo for cargo operations, Gauging and Calculation of Shore and Vessels tanks prior and after Loading of Cargo, Inspection/Issue of fitness certificate for loading of cargos as per the nature of cargo, Bunker Survey, P&I Claims survey, Investigation of Contamination Claims of Various Refined Oil Products, Vegetable Oils and Chemicals in Bulk (Quantity & Quality) for Underwriters/Charterers and ship owners, Oil Tanker Surveys- Ullaging & Sampling / Gauging Surveys, Charter Party contract negotiations and commercial dispute resolution through courts and arbitration, Upgrading vessel's draft, cargo carriage capacity etc, Cargo tally, Pre/ Post shipment Steel Cargo surveys and other Project cargoes, Issuing hot work permits and gas free certificate, Tank containers utilization, Lashing surveys for project cargoes, Reefer Cargo inspection and damage survey, Measurement survey and Draft survey.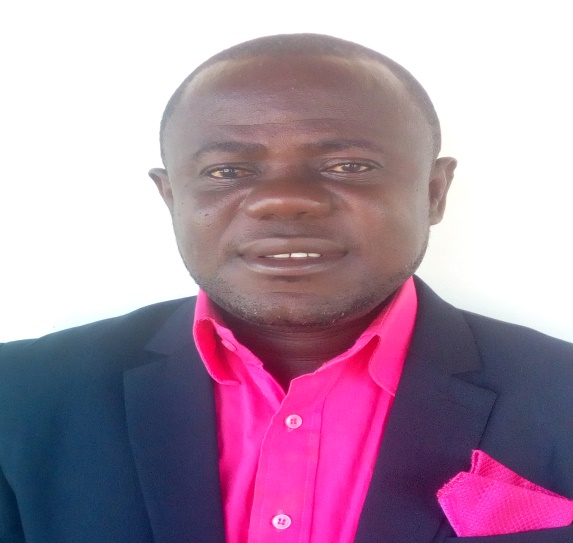 Mr Blateh is located in Liberia. He hold many certificates such as: a certificate from the Lloyd Maritime Institute as dry break bulk cargo surveyor with testing sampling of grains knowledge. Certificate in ISPS Training in Monrovia. Certificate in Risk Management from West Africa Marine Shipping Institute in Monrovia. Certificate in basic education training under Ministry of education in Monrovia. Certificate in warehouse management from (LSMW) Institute As well as a diploma in Shipping Management from College of Professional Studies in Liberia.
Mr. Blateh has worked for Cargo Marine International where he served as Logistic manager. Africa Marine Services where are served as attending surveyor. Core Services Group where he served as attending Surveyor. With Global Marine Correspondents where he served as operation Manager. He has also worked with Enigma Shipping Agency where are served as boarding agent,
Mr. Blateh has experience in various capacities on board vessels as attending surveyor for several companies in Liberia. Through his experience in the survey field for 15 years and technical working experience as principal surveyor he has gained excellent leadership skills. Mr. Amos T. Blateh demonstrates the ability to comply to various instructions for performing cargo surveys and to provide optimal level of all (P&I) services, for Cargo Underwriters, Time Charterers, Voyage Charterers, Shippers and Shipping Agency with respects of their related services.
Malachi Lumumba Has a Diploma in Business Management, Certificate of Proficiency in Insurance and is an ISPS Certified Surveyor.
Malachi has previously worked with major International Inspection Agencies i.e. SGS, Bureau Veritas, ACE Global Depository (Geneva) Kenya Ltd, dealing with Project Cargo discharge, i.e. RIG loading, Petroleum discharge measurement, Bulk / dry Cargo / Container discharge / damage / Loss claims investigation, Stuffing of Coffee & Tea and supervision discharge of Mineral Fertilizer.
Mr. Lumumba has also gained experience on the following projects; Loading of "BELUGA FASCINATION" in Mafia Island, Southern Tanzania.
"MOL SANCTITY" fire break out during sea passage along Mombasa Road on behalf P & I Club.
Loss / Contamination Investigation during discharge of crude palm oil on board champion tankers dealing with clams in East African Marine Terminals.
Consultant Surveyor / Loss Adjuster with Toplis and Harding International, Chartered Loss Adjusters mainly operating on behalf of W.K. Webster & Co. Ltd, claims settling Agents based in UK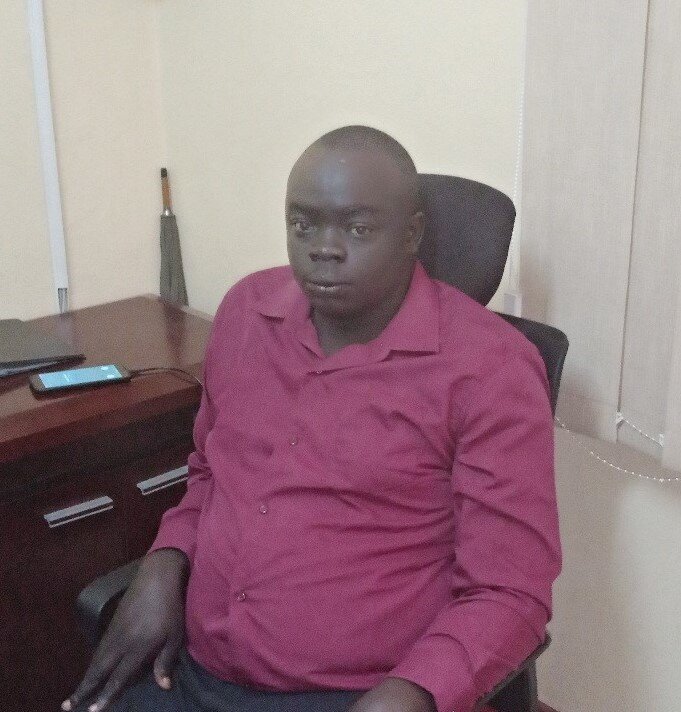 Mr. Japheth Omollo is based a Kenya. He has majored in Maritime studies with Institute of Chartered Ship Brokers based in UK (ICS) majoring in maritime law, customs tarrifs, cargo classification, marine insurance, Port Agency , Multimodal transport , Marine cargo survey and risk management.
He has 15 years experience in Marine survey / Loss adjustment and has worked with a myriad of recognized organizations. He has also served as WE COX agents representing the interest of the Association of Kenya Insurers (AKI) through the Cargo Surveillance Unit as Scheme Managers.
In the course of his day to day dealings visited various dry and sea ports globally thus acquiring excellent skills in the industry of Marine surveying/Claims handling. Accordingly that enables him to offer services that meet the requisite international standards hence satisfying our local and international esteemed clients. He is currently advancing his studies with a view of attaining Fellowship in the International Institute of Marine Surveyors (IIMS).
Based in Lagos, Nigeria is Mr. Festus Nwiue. He is an Accountant cum Certified Surveyor and was a Senior Management Executive of JEFEST Inspection Services, is vastly experience in Cargo & Marine Surveys. He acquired some of his survey skills from some leading survey companies in Africa; RENNY MURRAY PTY, Durban, South Africa and PSIONET PTY, Cape Town, South Africa (providers of electronic scanning equipment). He worked as a Chief Surveyor at Intrass Ltd, whose responsibilities was to allocate survey jobs to other surveyors, supervision, issuance of final survey report among other functions including management duties. He has been in the survey business for well over twenty years. Mr. Nwiue holds a certificate in P & I INSURANCE from SKULD School in Oslo, Norway. He is an Associate Fellow at the Certified Institute of Shipping, Lagos, Nigeria and he is the current General Secretary of the Guild of Marine Surveyors of Nigeria (elected in November 2018 for four years tenure) which is affiliated to the International Institute of Marine Surveys (IIMS, UK). He holds Masters of Public Administration (MPA) from University of Lagos.
EXPERIENCE:
(A) Marine/Cargo Surveys.
- Stowage Condition Surveys
- Bunker Surveys (ON/OFF HIRE)
- Damage Surveys
- Cargo Sampling
- Vessel Holds Inspection
- Discharge Tally survey and monitoring
- Collision survey
- Condition survey (ON/OFF HIRE)
- Draft Survey
- STS – Ship to ship operation for petroleum products